Why Water Proof Linen Fabrics Are Good To Use?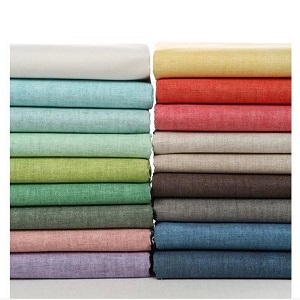 A mattress is considered to be one of the biggest and the purchases that you need to have in your home. It is very important to secure it to keep in best condition for longer time. Waterproof linen fabrics are very important for mattress coverings that are most helpful gear you that can be invested in to ensure that your bed stays sheltered even after heavy use for longer time.
What should be done?
After you purchase and set up a new bed in your room, fit it with a waterproof linen fabric mattress cover must be the next must to do step. This additional item does not mean any additional costs for you, but it is actually an important way to make mattresses stay last for longer time, keep them in best shape, and stay free from any kinds of stains and bad smells which are enough reason for you to buy one. These waterproof linen fabrics becomes more important and must to buy when you have small children in your house. Covering the mattresses using waterproof linen fabrics will secure from bed getting wet and any liquid spills that are just normal when your kids are growing up.
Similarly, if there is an elder member in the house who is suffering from incontinence, a water proof linen mattress cover must be on top of the list of medical tools that you will need. Besides from a great comfort a dry mattress is very important for your family member.
5 basic benefits of a waterproof mattress cover:
Waterproof linen fabric mattress covers are available in numerous styles, designs and models that offer advanced and updated features like breathable material, anti-microbial material, non-toxic fabric, and a many more. But the basic mode of waterproof linen fabric mattress cover offers more benefits for you that will make you buy one for every bed in your home, these benefits are:
It protects mattresses from liquid spills and dirty stains that can cancel the regular 10-year warranty provided for your beds.
It also prevent the occurrence of bed mites that are risen from skin flakes, fallen hair and the sweat that we shed all the time we go to sleep.
It adds up a layer of shield from urine leaks from baby diapers that can cause everlasting stains and bad smells on your mattress.
It avoids dust that are buildup on the mattress, which can result in common allergy and asthma.
It supports your mattress making it more durable for longer time.
Taking care of your waterproof mattress cover:
For daily cleaning of your mattress and freshening up, just spritz some water and cleaning agent on the waterproof linen fabric pad and let it dry. When you are making your bed, include the waterproof linen fabric mattress cover when you are shaking out other linens, to get rid of foreign materials from settling.